Cabins in Oak Creek Canyon
Oak Creek Terrace Resort
4548 N. State Rte 89A
Sedona, AZ 86336

Located in the
heart of
Oak Creek
Canyon…
The Oak Creek Terrace Resort is nestled into the extraordinarly beautiful Oak Creek Canyon in Sedona, Arizona.  Just steps from the creek and covered by mature Pine & shade trees, the Oak Creek Terrace Resort has become a favorite of visitors from near and far away.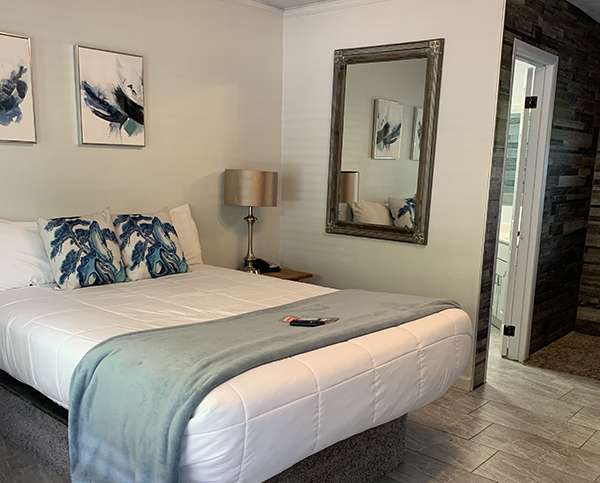 Standard Rooms
 Stay in one of our upgraded standard rooms with a King or Queen size bed, small refrigerator, jacuzzi tub, coffee maker and several more amenities, just minutes away from Oak Creek.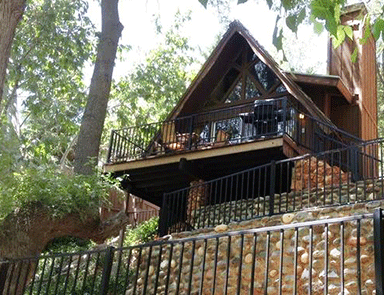 Family Size Rooms
A unique spacious, upgraded family style room that sleeps between 5 -7 people. Enjoy your own private patio, a fire place, King or Queen Size Beds and more.  The perfect retreat for the whole pack! (some pet friendly rooms)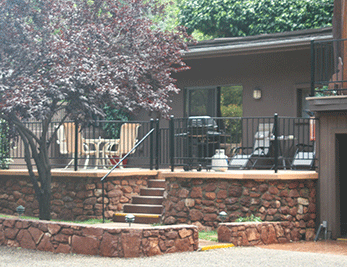 Bungalows
Our bungalows are equipped with fire place, jacuzzi tub, small refrigerator, coffee-maker and a King or Queen size bed. A favorite for couples looking to retreat to a bungalow after exploring Sedona!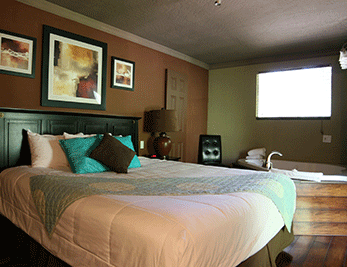 Creek View Cabins
The escape that you've been searching for – enjoy your own private patio overlooking Oak Creek, a fireplace and several more upgrades.  Just a minute or two walk will get you to Oak Creek!
Oak Creek Terrace Resort

Serenity Awaits…

This is a very special quaint place to stay. The attention to detail on the grounds is precious. There are statues and outdoor decor to delight the imagination. There are huge majestic mountains on all sides.
I love it here. I'm sure I'll be staying multiple times every year. The staff is so friendly.
The rooms are wonderful and well thought out. Each one is a little different.
My boyfriend and I absolutely loved this place!! It was so nice, we decided to spend most of our time in Sedona here because it was so relaxing, you can hear the creek from your doorstep, it's so quiet at night, it's just magical here.
Beautiful and so tranquil ,So breathtaking how you can literally walk down to the creek,or enjoy sitting outback listening to the beauty of nature.The owners are so wonderful and accommodating .My husband and I are locals and try to literally spend our anniversary here every year,it truly is a special place.
What you Get
Amenities & Services
Free Use Of Red Rock Pass
Coffee Maker In Every Unit
Small Refrigerator In-unit
Lounge Chairs and Hammocks
Free Use Of Fishing Poles
Air Conditioning In Every Unit
Visit Beautiful Sedona, Arizona
A Family Tradition